¿Tu sitio no es seguro incluso con certificado?

¿Tienes un certificado SSL en tu web pero el navegador la marca como «no segura»?

¿Temes perder posicionamiento e imagen de marca?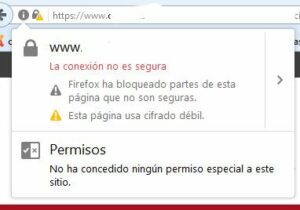 Si esto te sucede y además el navegador web te está avisando desde hace algún tiempo con mensajes como estos: 
The connection used to load resources from https://www.tudominio.com used TLS 1.0 or TLS 1.1, which are deprecated and will be disabled in the future. Once disabled, users will be prevented from loading these resources. The server should enable TLS 1.2 or later. See https://www.chromestatus.com/feature/5654791610957824 for more information.
This site uses a deprecated version of TLS that will be disabled in March 2020. Please upgrade to TLS 1.2 or 1.3.
necesitas revisar tu servidor… no te quedes
atrás.
Desde hace varios meses, los navegadores web están mostrando como no seguras ciertas páginas web (aún teniendo un certificado válido instalado). Esto sucede porque los protocolos criptográficos de seguridad TLS1.0 y TLS1.1 que se vienen utilizando en los últimos años se han declarado obsoletos.
La solución a esto es disponer de un alojamiento con versiones actualizadas y forzar las conexiones con TLS1.2 o TLS1.3.
Te ayudamos y migramos tu web a un servidor más seguro